Tuscany

Tuscany: Art, History & Wine
Tuscany was first inhabited by the Etruscans. Most of our knowledge of their civilization is derived from archeological findings in Tuscany and across the Apennines in neighboring Emilia-Romagna. In the late Middle Ages and throughout the Renaissance, Tuscany was a center for the arts and of learning. Notable schools of architecture, sculpture and painting developed from the 11th century in many cities (particularly Florence, Pisa, Siena, and Arezzo). Under the Medici, the ruling family of Florence, Tuscany became a grand duchy in 1569, and so a powerful political and economic force in addition to being one of the main intellectual and artistic centers in Europe at the time. A visitor needs only to stroll the streets of Florence today from ancient palace to cathedral, wander across the Ponte Vecchio (Old Bridge) that straddles the Arno River, or visit any of the ancient towns such as San Gimignano to be overwhelmed by the region's glorious past.
Tuscany's winemaking industry counts on one of the most noble and ancient traditions that predates the universally known Chianti wine that often springs to mind when this region is discussed. Long before the first Etruscans made their appearance, wild vines grew in abundance all over the sunny rolling hills of Tuscany. The Etruscans are believed to have domesticated and bred the forbearers of such grapes as Sangiovese and Lambrusco from those early feral grapes. The hilly soil and the weather conditions of Tuscany are ideal for grape growing and, with the passing centuries, the numerous types of grapes grown gave rise to some rare and much loved varieties.
Modernly, the most grown variety is the noble Sangiovese, which is often combined with small amounts of locally grown Cabernet Sauvignon, Canaiolo, Ciliegiolo and other grapes into wonderful blends such as the Brunello di Montalcino, Morellino di Scansano, Carmignano and, of course, the signature Tuscan wines, the Chianti and Chianti Classico, which probably are the best known Italian wines in the world. The local production includes a few distinguishable whites, the most notable among them being, Vernaccia di San Gimignano.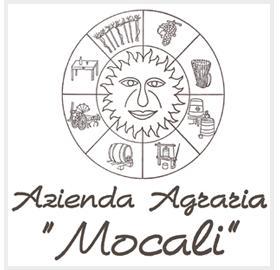 The Mocali estate, acquired by the Ciacci family (distant relations to Ciacci Piccolomini) in the 1950s, is a setting of natural Tuscan beauty where vineyards and olive groves alternate with oak and pine forests. This harmony of man and nature comes through in the delicious, ripe and balanced wines produced here, available at prices that are incredibly low when compared to those of the more established producers of Montalcino.
Situated to the southwest of Montalcino at an altitude of 300-350 meters above sea-level on the slopes facing Castiglione del Bosco. Over half of the estate is covered by a vegetation characteristic to the hill on which Montalcino stands, the vineyards and olive groves alternate with a landscape of woodland of ilex, oak and arbutus. The soil is rendered highly mineral; salt owing to the presence of marl and limestone.
Red Wine
750ml
Medium bodied, elegant and earthy with refined tannins and admirable structure. Delicate, cherry-infused finish.
Rating: James Suckling 92
Brunello di Montalcino D.O.C.G.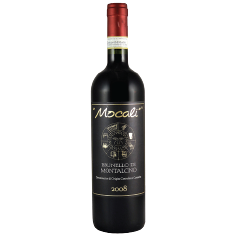 Red Wine
750ml
Lovely tobacco, tar, leather and dried cherry aromas and flavors which is sweet and tannic, the two components playing off each other through the finish.
Brunello di Montalcino Riserva D.O.C.G.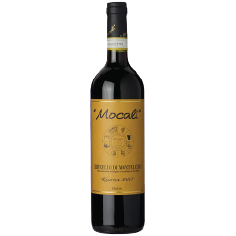 Red Wine
750ml
Colour ruby red garnet, penetrating at nose with fruit and scents of vanilla. Robust and armonic in mouth, bit tannic.
Rating: Wine Enthusiast 96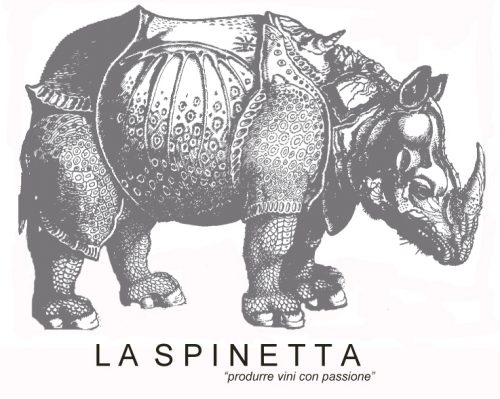 The Rivetti family story begins in the 1890s, when Giovanni Rivetti, grandfather of the three Rivetti brothers, Carlo, Bruno and Giorgio, left Piedmont for Argentina. Like many Italians of that time, he dreamed of returning rich and a powerful man, perhaps even one day able to make great wines in his homeland. He never did, though his son, Giuseppe (nicknamed Pin) did. Pin married Lidia, and in 1977 the family took up residence at LA SPINETTA (top of the hill) in Castagnole Lanze.
In 2001 LA SPINETTA expanded over the borders of Piedmont and acquired 65 hectares of vineyards in Tuscany, between Pisa and Volterra, to make three different 100% Sangiovese wines, with the belief of Sangiovese being the true ambassador of the Tuscan terrain. Following the completion of the second winery, Campè in Barolo, and the Tuscan winery, Casanova in 2007, they now celebrate over 30 years of wine production with a diverse range covering many of the top denominations and wine styles of Italy.
"Il Vermentino di Casanova", Toscana I.G.T.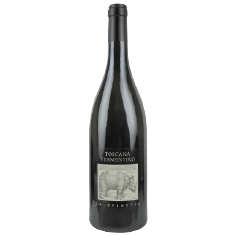 White Wine
750ml
Bright, refreshing and elegant on the palate, brimming with fruit, floral and mineral notes, a crisp acidity and a mineral finish.
Rosato "Il Rosè di Casanova", Toscana I.G.T.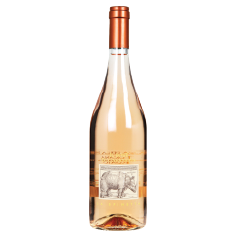 Delicious and fun summer wine with flavors reminiscent of tart cherry, pomegranate and honeysuckle.
Sangiovese "Il Nero di Casanova", Toscana I.G.T.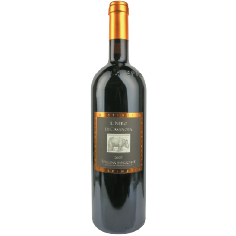 Red Wine
750ml
The wine shows lovely inner sweetness and perfume through to the long finish.

The Torrigiani family entered the "world of wine" in 1280 when the ancestor Ciardo, arrived in Florence, to be part of Arte de'Vinattieri, opening a shop to sell wine and starting a business in Italy which would extend later in all over Europe. The family opened up trade "desks" in Nuremberg in Germany where they made a considerable fortune which would be reinvested over the centuries back into the lands of their origin: Tuscany.
Red Wine
750ml
It brings an exceptional structure characterized by soft and alluring tannins along with dried cherry and macerated raspberry.
Chianti Guadagni D.O.C.G.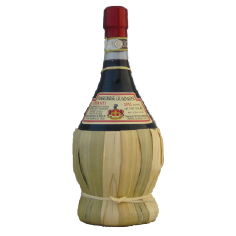 Red Wine
750ml
Red Wine
750ml
It brings an exceptional structure characterised by soft tannins well mixed with wood.
Sangiovese/Merlot/Cabernet "Guidaccio", Toscana I.G.T.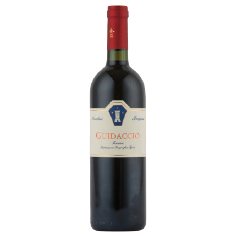 Red Wine
750ml
The taste is elegant and charactrised by soft tannins that owe their origin to a noble and full blending.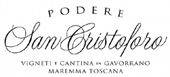 Podere San Cristoforo, a young wine estate located in Maremma in Tuscany, is a producer of quality wines that get their character from the constant caress of breezes that blow in from the Tyrrhenian Sea. Thanks to this the grapes are healthy and there is moderation of the high summer temperatures. Thus this "wind" is a fundamental factor in the optimum ripening of the grapes and in the complete development of their aromatic substances. The soil is also of vital importance: it is made up of Aeolian deposits of medium texture, originating from the foliation of the mineral-bearing hills of Gavorrano, giving a stony terrain with a high clay content.
The suitability of the location is demonstated in the quality of the wines and as such producer Podere San Cristoforo, founded by owner and winemaker Lorenzo Zonin, is quickly becoming an exciting estate to watch.
White Wine
750ml
The Sangiovese attained optimum maturation and the Petit Verdot reached a new level of excellence.
Red Wine
750ml
Tangy palate, zesty acidity and round tannins underscore sour cherry, fresh raspberry and white pepper.
Sangiovese "Carandelle", Maremma Toscana I.G.T.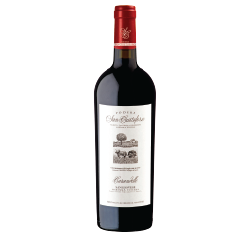 Red Wine
750ml
The Sangiovese attained optimum maturation and the Petit Verdot reached a new level of excellence.
Rating: James Suckling 91
Petit Verdot "San Cristoforo", Toscana I.G.T.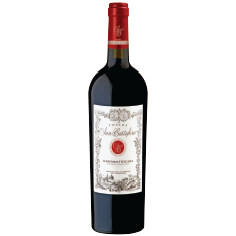 Red Wine
750ml
Sangiovese and Petit Verdot ripened almost 20 days later than in 2007, though ripening was normal for the early maturing Syrah and for our white varieties.
Rating: Robert Parker 92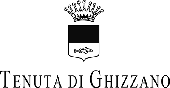 Ghizzano is a small hillside village about 200 metres above sea level, located on the Tuscan coast, 40 km from Livorno and 40 km south of Pisa. The winery and olive mill are situated around the tower built by the Venerosi Pesciolini family in 1370. They are situated in the area known as Colline Pisane, which comprises a range of hills southeast of Pisa.
None of these gently rolling hills exceeds an altitude of 200 metres: the landscape is "soft" and the climate is mild, mitigated as it is by sea winds, without extreme temperatures and with no great risk of spring frosts. The soil is a very interesting mixture. The area was once covered by the sea and the sandy-limy-clay soil of Pliocene origin is still very rich in fossil shells.
Red Wine
750ml
The philosophy behind IL GHIZZANO is that of offering consumers a fresh, fruity, easy to drink wine featuring all the sweetness.
Sangiovese/Cabernet "Veneroso", Toscana I.G.T.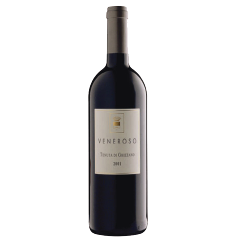 Red Wine
750ml
Made mainly from Sangiovese with a small percentage of Cabernet Sauvignon, it has become a point of reference for the winegrowing area.
Rating: James Suckling 87  Wine Enthusiast 92
Merlot/Cabernet Franc/Petit Verdot "Nambrot", Toscana I.G.T.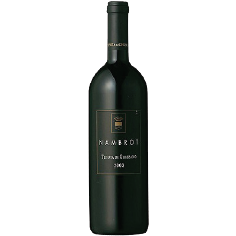 Red Wine
750ml
Using Merlot grapes, and has evolved over the years into a blend together with Cabernet Franc and Petit Verdot, demonstrating the potency.
Vin Santo del Chianti D.O.C. "San Germano" (Demi)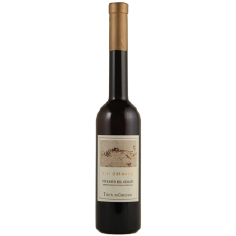 Harmonious taste with good balance between alcohol, sugar residues and acidity