Piedmont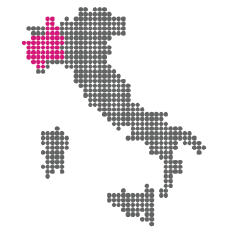 Alps, Valleys & Top-tier Wines
Piedmont, in Italian, means at the foot of the mountain. It was originally inhabited by Celtic tribes, which were later absorbed by the Romans. When Hannibal destroyed the Celtic capital, Taurasia, the Romans rebuilt it in the same location giving its streets the grid pattern that still characterizes Turin today. With the fall of the Roman Empire, Piedmont underwent the fate of much of Italy – by a sequence of invading hordes from the east and north.
With 46 different DOC and four DOCG areas, Piedmont is the region that produces the largest number of best known, noble, and world-appreciated prize-winning wines, such as Barbera, Barolo, Barbaresco, Dolcetto, Nebbiolo, Grignolino, Malvasia and Asti Spumante among others.
Another distinguished characteristic of Piedmont is that most of its wines are produced on family estates made up of relatively small parcels of land. The main grape grown here is the distinguished Nebbiolo, which is the base for the famed Barolo, Barbaresco and Gattinara among others. Its name derives from the word nebbia, or fog, because of a velvety, whitish coating over its berries in addition to the fact that it grows in an area where, at ripening time in September, heavy morning fog is a given and the humidity that it provides gives the grapes an ideal habitat. The production of strong reds is predominant in this landlocked, mountainous region and are the perfect complement to the rich and hearty cuisine featuring white truffles, fonduta (which is a variation of the Swiss cheese fondue), rice, meats, pastas and stuffed vegetables.
That said though, among the whites the Asti Spumante achieved national fame thanks to Carlo Gancia, who learned the Champagne method in Rheims, France, and applied his newly acquired knowledge experimenting with Moscato grapes. This wine is perfect with the rich pastries and fine chocolate products such as the spumone piemontese, a mouse of mascarpone cheese with rum or panna cotta, a smooth rich cream, and the gianduiotti, the lingue di gatto, (cats tongue), and the baci di dama (ladies kisses).

Azienda Agricola Cascina Chicco is the proud interpreter of the Roero civilization. Located in the heart of the Roero, backed by a solid tradition of wine-growing, the company has come through acquisitions structuring of vineyards in the best areas of the Roero.
To the 8 acres located on the historic jugs of Canale (Anterisio, Mompissano) were the additions of farms from Vezza d'Alba (Valmaggiore), Castellinaldo (Granera Alta, Bric Loira) and, more recently, Castagnito (Costa).
Today the Cascina Chicco leads directly to 20 hectares of vineyards, strictly from the hills, with fine productions of Arneis, Nebbiolo d'Alba, Roero, Barbera d'Alba, Favorita and Brachetto.
Sparkling Wine
750ml
The perlage is exceptionally fine and its fresh aroma recalls the yeast of bread crust. In the mouth it is very fresh, dry and persistent.
Metodo Classico Extra Brut Cuvèe Zero Rosé
Sparkling Wine
750ml
The aroma is characteristic of Nebbiolo, with raspberry, violet, and bread crust. In the mouth it's dry, persistent, and fresh.
Roero Arneis D.O.C.G. "Anterisio"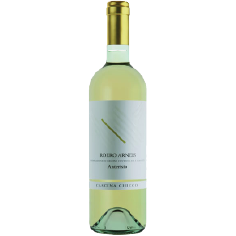 The taste is intense and persistent, with fragrance of apricot and apple and final notes of camomile and, sometimes, spicy.
It has a delicate, with its typical structure and characteristics deriving from the Nebbiolo grapes.
Barbera d'Alba D.O.C. "Granera Alta"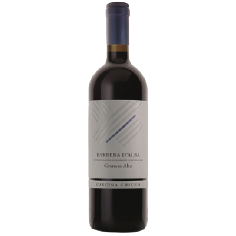 Red Wine
750ml / 1500ml
The fragrances are the ones of the undergrowth, of the egriot cherry. In mouth the wine is powerful but very soft.
Rating: James Suckling 90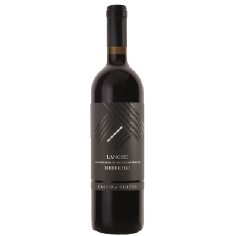 Red Wine
750ml
There are perceptions of violet, marasca and final notes of spice. It's full, aristocratic and delicate.
Rating: Wine Enthusiast 90
Nebbiolo d'Alba D.O.C. "Mompissano"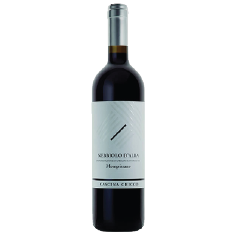 Red Wine
750ml
complex fragrance, aristocratic, elegant with notes of redcurrant, bilberry, liquorice and spice. The taste is silky, hot with sweet tannins.
Roero Riserva Valmaggiore D.O.C.G.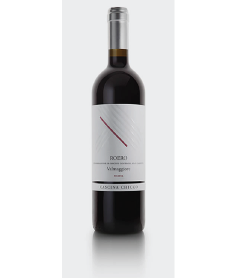 Red Wine
750ml
The taste is rich and well structured and offers a increasing of sensations of violet and cocoa, that allows a persistent final.
Rating: James Suckling 91
Barbera d'Alba D.O.C. "Bric Loira"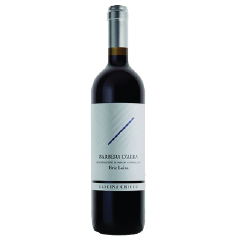 Red Wine
750ml
Full taste, powerful with big structure. It's very elegant and in mouth it remembers the jam of plum and raisins.
Rating: Wine Enthusiast 88
Barolo D.O.C.G. "Rocche di Castelletto"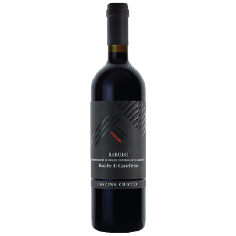 Red Wine
750ml
In mouth it is extensive, massive and harmonious thanks to tannin's sugariness that define the end.
Rating: Wine Spectator 92, James Suckling 94
Barolo Riserva D.O.C.G. "Ginestra"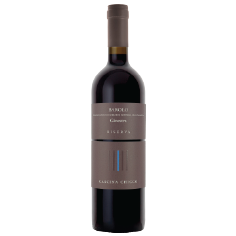 Red Wine
750ml
An elegant and very pleasing wine to the nose and to the palate, it is persistent with its smoothness and good, tight tannins.
Rating: Wine Spectator 95, James Suckling 93
Arneis Passito V.D.T. "Arcass Vendemmia Tardiva" (Demi)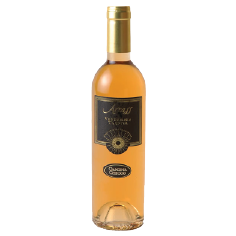 Dessert Wine
The taste is supple and the good concentration of sugar increases the enjoyment.
Rating: Robert Parker 92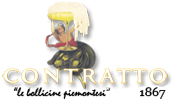 Contratto was founded in 1867 by Giuseppe Contratto and is distinguished as the oldest producer of sparkling wine in Italy. To be precise, the "Metodo Classico" 1919 Contratto Extra Brut was the first vintage sparkling wine to be produced within Italy. At the turn of the 20th century, their wines were leaving Canelli for destinations all over the world and as well as being the honorary supplier to the Vatican and the Italian Royal Family.
Being a producer based in the Piedmont region most of the prestige of the land lies in red wine, and while their current production has completely shifted to making sparkling wines, a small quantity of their past vintages remain as a legacy and testament to quality.
Delightful aromas of ripe white fruits and kumquats. Powerful yet refined on the palate.
Rating: James Suckling 93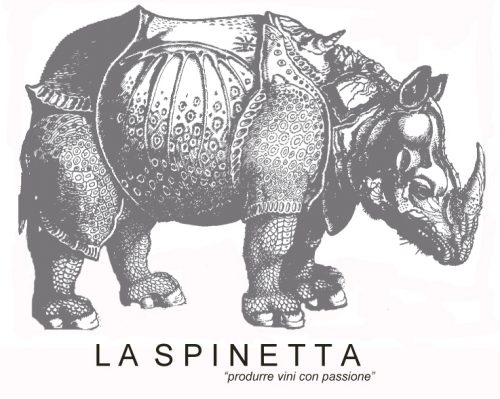 The Rivetti family story begins in the 1890s, when Giovanni Rivetti, grandfather of the three Rivetti brothers, Carlo, Bruno and Giorgio, left Piedmont for Argentina. Like many Italians of that time, he dreamed of returning successful man, perhaps even one day able to make great wines in his homeland. He never did, however, his son Giuseppe (nicknamed Pin) did. Pin married Lidia and in 1977 the family took up residence at LA SPINETTA (top of the hill) in Castagnole Lanze. It was the heart of the Moscato d'Asti country, home of a rather light and simple dessert wine but the Rivettis envisioned Moscato's potential for greatness and set out to prove it by making Moscato Bricco Quaglia and Biancospino.
In 1985 LA SPINETTA made its first red wine, the Barbera Cà di Pian. After this many great reds followed: In 1989 the Rivettis dedicated their red blend, Pin, to their father. In 1995 they started to make their first Barbaresco, Gallina. Finally, in 2000 the family's ambition of also making a Barolo became reality. The Rivettis acquired vineyards in Grinzane Cavour and built a state of the art cellar, Barolo Campè.
Moscato d'Asti D.O.C.G. "Bricco Quaglia"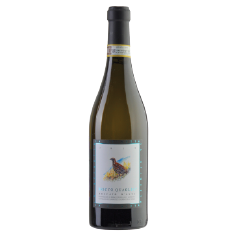 Semi-Sparkling Wine
750ml
A sweet wine that surprises by its remarkable freshness and brilliant pear flavors, it offers lovely balance in an understated, mid-weight style.
Sauvignon "Reserved Selection", Langhe Bianco D.O.C.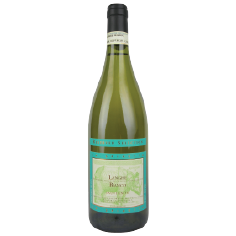 Fresh, intensely flavoured, citrus, herbs, sea salt and vibrant acidity.
Chardonnay "Lidia, Reserved Selection", Piedmont D.O.C.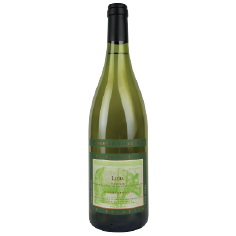 White Wine
750ml
Elegant and long, well balanced, minerals, pepper spiced, very long and persistent finish.
Rating: James Suckling 92
Barbera d'Asti D.O.C.G. "Ca'di Pian"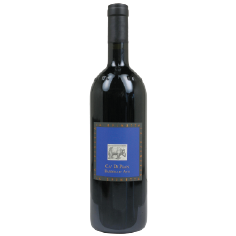 Red Wine
750ml
Complex, vibrant, focused wine with refreshing acidity and ripe fruit.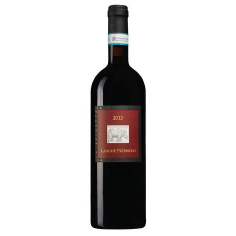 Red Wine
750ml
Sweet and spicy in the mouth, with good grip and firm acidity to the flavors of strawberry and mint, aromatic and elegant.
Big and bold with certain femininity and spice, great acidity.
Monferrato Rosso D.O.C. "PIN"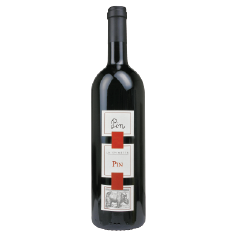 Red Wine
750ml
Solid acidity and ripe dark fruit, completed by Nebbiolo length and elegance.
Barbaresco D.O.C.G. "Bordini"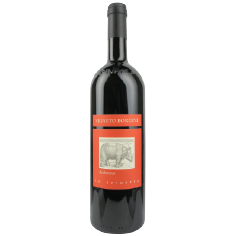 Red Wine
750ml
An intrinsic minerality, with lingering hints of sage, entices with bright red fruit, silky tannins and stunning elegance.
Rating: James Suckling 91
Barbaresco D.O.C.G. "Vigneto Gallina"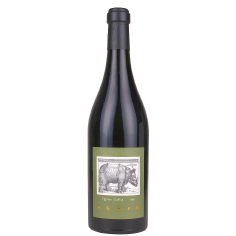 Red Wine
750ml
Smooth and solid core of fruit, with rich plum and currant fruit flavors accented by a note of tobacco.
Rating: James Suckling 97
Barolo D.O.C.G. "Vigneto Campè"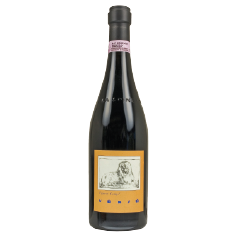 Red Wine
750ml
Powerful and very concentrated, with perfect Nebbiolo tannins and a long impressive finish, loaded with red fruit aroma.
Rating: Wine Spectator 95, James Suckling 95