Provence-Alpes -Côte d'Azur
Provence: The Mediterranean Port
The French region of Provence takes its name from the era of the Romans, where they named the area "Nostra Provincia" ("our province") as it was the first Roman province located outside of Italy. This region connects southeast France with Italy and the Mediterranean Sea, being slightly south of the Alps.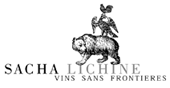 Born in Bordeaux and educated in America, Sacha Lichine began working at his family's former property, Chateau Prieure Lichine, during the summers of his youth. At age 23, Sacha's first enterprise was organizing luxury wine tours in France which helped facilitate the establishment of Sacha Lichine Estate Selections for wines from the Rhone. He also worked as a Sommelier at Anthony's Pier 4 Restaurant and then with an importer/ distributor/ wholesaler both of which were in Boston. Sacha then went on to work for Southern Wine & Spirits in California and in 1987 he established a distributorship on Saint Lucia called Caribbean Chateau. During the same year, a defining moment in Sacha's career came about when he started running Prieure Lichine at age 27.
Recognizing the importance of innovation in an increasingly varied wine industry around the world, Sacha developed a line of new world wines from France, Sacha Lichine International/ Vins Sans Frontiers which today consists of a range of blended wines from the Languedoc and varietals from other regions in France.
White Wine
750ml
The Palate is fresh and its full flavor enhances the personalty of this unique wine.
Syrah/Grenache Noir "Blend NO.8"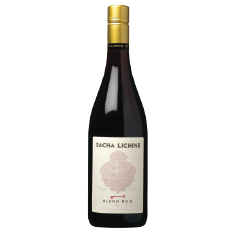 Red Wine
750ml
A deep color which sets the tone to this authentic wine, making it both complex and elegant. The palate is silky.