Germany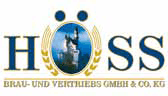 Höss-Brau
"With our beer specialties you can experience the saying 'heaven on earth.' They are a reflection of our local history, cultivated and solid brewing tradition and the passion to always produce the best.
Completely for the pleasure of the senses and daily enjoyment."
It is part of the Höss Brau policy to adhere to the "Reinheitsgebot" also known as the "German Beer Purity Law" meaning they only use the best and specific range of ingredients for brewing their beers.
Adlerkönig Urtyp Hell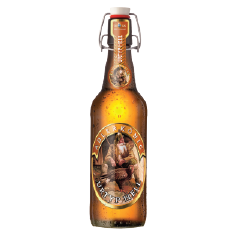 500ml  4.7% a.b.v.
A classic styled German brew: Clean taste with a great balance of malt and hops. Semi-sweet malts balanced out perfectly with mild hops.  Light bodied with a little carbonation and great drinkability and freshness.
Allgäuer Ökobier "Bio-Beer, Organic"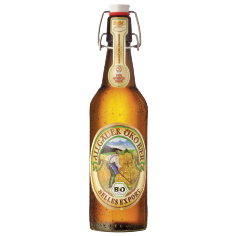 500ml  6% a.b.v.
Pale Export bio beer, noble and right in tune with the times. Brewed by the Bavarian Purity Edict with purest Allgäu mountain water, the best organically grown hops and malt from certified organic farms.
Weisser Hirsch "Allgäuer Helles Weissbier"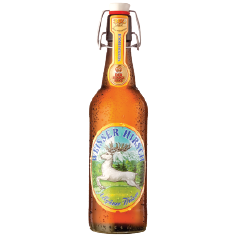 500ml  5.2% a.b.v.
A top-fermented, unfiltered beer with high wheat malt content and lively yeast. Traditionally top-fermented following the time honored Bavarian brewing custom. Mild and fresh in taste, with an agreeably light fruity aroma plus a savoury profile of bananas and coriander.
Holzar Bier "Old Time Favourite"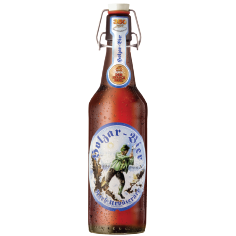 500ml  5.2% a.b.v.
Amber-coloured, bottom-fermented Export beer. An authentic old Allgäu Hirschbräu specialty: pure, full-bodied and as hearty as the lumberjacks for which it's named. With a light malt aroma, the taste of dark brewer's malt with a well-rounded bitter touch.
Doppel-Hirsch "Allgäuer Doppelbock"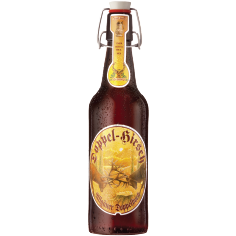 500ml x 20  7.2%a.b.v.
The strong one: A noble and traditional style of beer, brewed with at least 75 % dark malt, excelling with its distinctive malty note. Full-bodied, mellow and velvety taste, with light hop bitter.