Liqueur & Spirits

The first Contratto Vermouth recipes date back to the 1890s when herbs and spices were used to cover "off tastes" or oxidized wines. At that time nobody dared to throw away wine and the herbal infusion would cover any unpleasant tastes.
Today, with the revival of classic spirits and a booming cocktail culture, Contratto is reintroducing four historic products that embrace old tradition and modern demand, Contratto Vermouth Bianco, Vermouth Rosso, Americano Rosso and Fernet. Using Cortese as the base for the Verouths and Amricano, an indigenous white grape variety,the wine is being infused with 30 to 50 organic premium natural herbs, spices, roots and seeds and then fortified with Italian brandy. This traditional process, based on cold maceration is used to create a sophisticated elixir that is complex, fresh, exciting and well balanced between Asian medicinal herbs, Italian spices and crisp and bitter citrus fruit.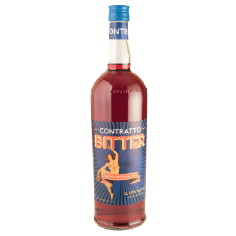 It is based on a mixture of 24 delicately infused, premium natural herbs, spices, roots and seeds combined with Italian Brandy. A slow, cold maceration process is carried out according to tradition, resulting in a sophisticated, all-natural elixir.

Benvenuto Cellini was a great goldsmith and sculptor in Florence in the 16th century.
During one long stay in Venice he discovered the art of distillation. This trademark is devoted to this great artist and brings the love for perfection and care for details from the world of art to that of wine, distillates and liquors.
Limoncello Liquore Cellini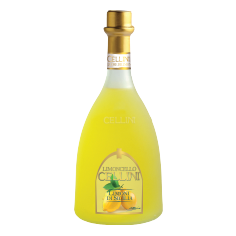 700ml   30% a.b.v.
Dedicated to Benvenuto Cellini, great Florentine goldsmith and sculptor, this limoncello contains a percentage of grappa. Limoncello Cellini is made from the peel of Sicilian lemons which is alcohol infused. The addition of grappa makes this a sweet and fragrant liquor.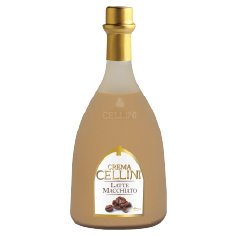 700ml    15% a.b.v.
It is a creamy liquor, characterized by its taste of milk and coffee. The elegant packaging of the bottle adds a unique touch to the product. This creamy and pleasantly sweet liquor is characterized by the taste of milk and coffee.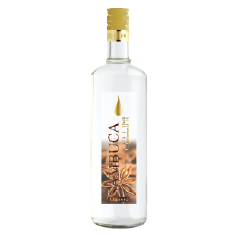 700ml   40% a.b.v.
This liquor calls to mind the world of art, and its love for perfection and attention to every detail. Sambuca is a sweet and strong liquor whose base is constituted by essential oils from the steam distillation of aniseeds. His fresh and harmonic taste is enriched by an intense flavour.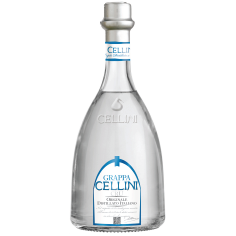 700ml   38% a.b.v.
This grappa is made from the grapes of the Pinot and Glera vines, the most widespread in the eastern Veneto region. The nose contains hints of fresh fruit and berries. Fresh, powerful, modern with persistent fruit flavor.
Grappa Cellini di Amarone Invecchiata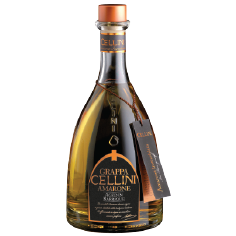 Amarone is the excellent, robust wine of Valpolicella, which is aged in oak for over 4 years. With its extremely long lifespan, it stands out thanks to its great structure and hints of raisins. The grappa faithfully reflects the main characteristics of the wine.
Grappa Riserva Barricata Prosecco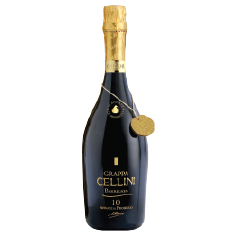 The name Prosecco calls to mind the famous wine, expression of happiness and poetry. Their yellow-green grapes yield fragrant marcs which, still fresh and vinous, are distilled according to the Sandro Bottega method.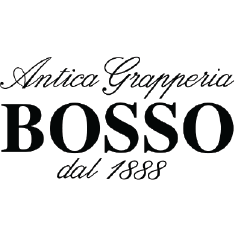 Artisan care with a traditional method of distillation: a simple combination through which the Antica Grapperia Bosso has established a legacy of quality. This is a family's heritage and story of doing things with patience and care, seeking increasing quality with an ambition that accompanies targets for growth, development and evolution since 1888. As such, their objective has always remained the same: to ensure the finest Grappa served in your glass.
Grappa di Moscato Riserva "La Rionda" 1999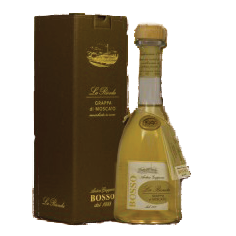 Grappa di Moscato Grande Riserva 1984 "Cassetta La Rionda"  /
Grappa di Moscato Grande Riserva 1990 "Cassetta La Rionda"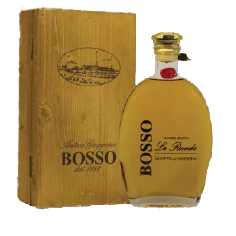 700ml   42% a.b.v.   1984
40% a.b.v.   1990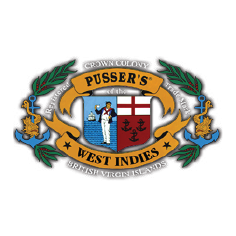 For more than 300 years, before the days of Admiral Nelson, wooden ships and iron men, the sailors of Britain's Royal Navy were issued a daily ration of rum by the ship's 'Purser'. This tradition, one of the longest and un-broken in the history of the sea, carried forward from the year 1655 to August 1st 1970.
The superb rum in this bottle is the same rum that was standard issue aboard their Majesties' ships at the time of the custom's termination in 1970. For centuries, British Navy Jack Tars drank their Pusser's Rum and appreciated this spirit's exceptional quality. Its distinct character is still created from a blend of six of the world's finest Caribbean rums which were discovered on their excursions at sea.
750ml    47.7% a.b.v.
Rich and full-bodied, with an unmatched smoothness with thanks to the blend of exotic and selection of natural ingredients.