Italy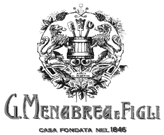 Birra G. Menabrea e Figli
On October 3rd 1846, a contract for the sale of the brewery was drafted, passing the title from the Caraccio brothers to Antonio Zimmermann and Giuseppe Menabrea. Located in Biella on the foot of Piedmontese Alps of Northern Italy, they naturally source minerally balanced and light water from the Italian Alps, ensuring a refined and fresh quality in their beers.
Today Birra Menabrea, under the guidance of Paolo Thedy, fourth descendant of the founding family, produces around 100 thousand hectolitres of which a small but increasing part is exported to around 20 countries throughout the world.
In recent years, thanks to a forward looking and quality-orientated strategy, Birra Menabrea has achieved something which none of its peers can boast and is recognised as one of the top three Italian breweries.
Menabrea 1846 Pale Lager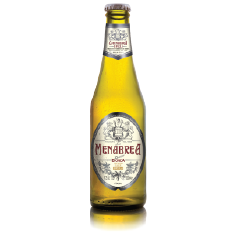 330ml x 24  4.8% a.b.v.
A classic, clean beer with low fermentation. The use of the best raw materials, the long ripening and light water foothills of Biella give this beer a full, refined and very balanced flavour that offers a significant hint of floral and fruity with a refreshing & hoppy citrus touch from the light hops.
Menabrea Amber Beer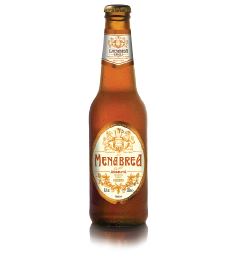 330ml x 24   5% a.b.v.
A malty, amber specialty beer produced in the Bavarian "Dunkels Märzen" style. It is amber with shades of bronze. The taste is well-rounded and full-bodied with moderate hops and a malty base.