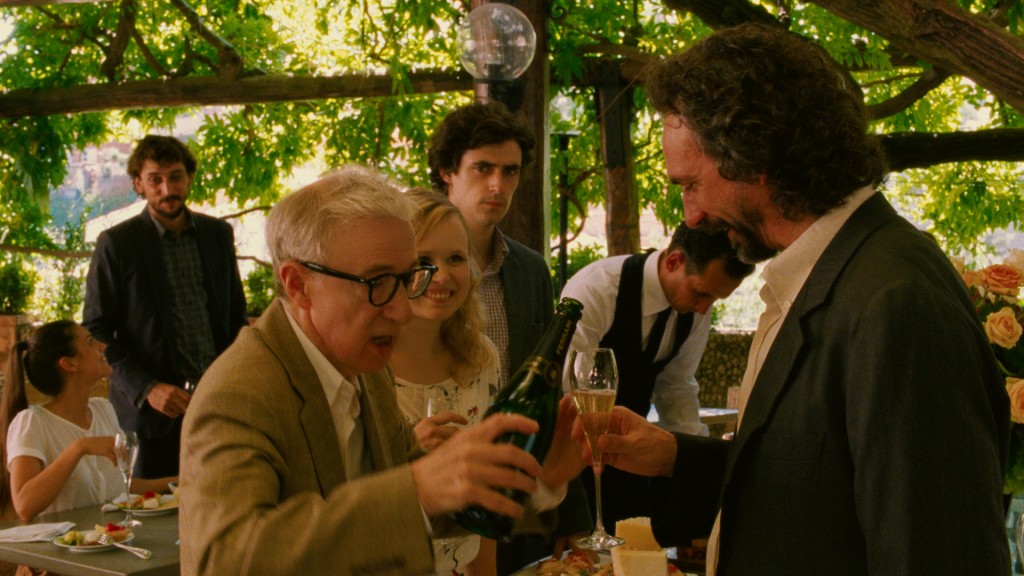 Ferrari sparkling wine was selected as the official "toasting beverage" at the premiere of Woody Allen's latest movie: "To Rome with Love".
Following the premier in Rome, Ferrari Trento Spumante Brut was served exclusively at the Hotel Majestic, during a dinner in which the stars, producers, and directors attended. Among those taking part, were: Penelope Cruz, Camilla Lunelli, Alec Baldwin, and Jesse Eisenberg.
Allen's latest movie is a tribute to Italian culture and charm. It highlights the arts, brands, and atmospheres – all of which have shaped modern Italian culture and created iconic symbols of life. Giulio Ferrari is widely regarded as the father of Italian Sparkling Wine and Cantine Ferrari is now the largest producer of classic-method Spumante, following over a century of tradition.
Congratulations to Ferrari on this major success, and
in keeping the spirit of Italian tradition very much alive!
Visit cantineferrari.it for more information on these classic wines.