U.K.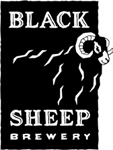 Situated at the gateway to Wensleydale, Masham is the home of the Black Sheep Brewery.
It is almost impossible to believe that The Black Sheep Brewery is only 16 years old. In fact it was in October 1992 when their beers first made an appearance in pubs in and around the Yorkshire Dales. The delivery of those first casks of beer all those years ago began a new era for Paul Theakston, whose family has brewed in Masham for six generations.

Golden Copper in colour, with sweet, yeasty aromas and drying, hoppy flavours, with a crisp and clean finish. An approachable and traditional style ale with appeal for ale fans and non-fans alike.
500ml x 8 bottles   4.4%  a.b.v.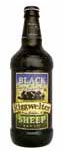 With its distinctive roast malt, Golding hops and banana fruit aromas, Riggwelter has a strong and refreshingly dry finish of hops and roasted barley malt.
500ml x 8 bottles    4.7%   a.b.v.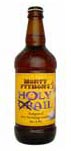 Light amber in colour with aromas of fruit, malt and caramel. Balanced flavour with a slight touch of lingering bitterness. A truly intriguing ale.
500ml x 8 bottles    5.7%   a.b.v.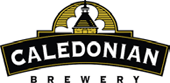 At Caledonian Brewery you'll find that their attitude to brewing beer is very similar to drinking beer – the longer you've been doing it, the more quality you demand. As the sole survivor of 40 or more breweries in Edinburgh, they are highly committed to perpetuating this vicious cycle as you are.
Today they are proud to uphold that great brewing tradition. From the award winning Deuchars IPA to a range of other memorable beers: their magnificent, award winning range of beers is brewed using high quality malted barley, whole hop flowers and the last direct-fired open coppers in the U.K.


"Deuchars IPA is a fabulous beer. A brilliant blend of malt and hop character and above all a drink with enormous drinkability."
-Roger Protz, Editor of the Good Beer Guide
500ml x 12 bottles 4.4%  a.b.v.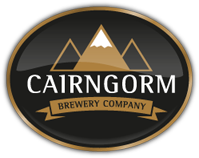 The Cairngorm Brewery Company, a craft brewery established in 2001, is situated in the village of Aviemore within the Cairngorms National Park in the Highlands of Scotland.
Their brewing philosophy aims to utilise and keep traditional recipes alive, as well as developing new and interesting styles, achieved by using various combinations of old and new malt and hop varieties and some new twists.
They currently have a 20 barrel Brewhouse, capable of producing 6500 litres of the finest ale each day. They consistently manage a full range of permanent and seasonal cask beers to suit all tastes, with many of them available throughout the year in 500ml bottles. 

An exceptional continental style beer with good body and refreshing aftertaste. Fruity and zesty, with good hop character that leads to a refreshing and clean finish. 
500ml x 12 bottles    4.5%    a.b.v.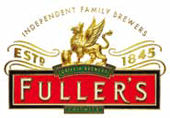 Based at the historic Griffin Brewery in Chiswick, between the serenity of the River Thames and the hustle and bustle of the Hogarth Roundabout, Fuller's has been brewing quality beers and running excellent pubs since 1845. At the heart of everything they do, you will find quality, service and pride – in equal measure. The primary aim to brew the best beers and run the best pubs. They proudly hold the title of London's only remaining traditional family brewer.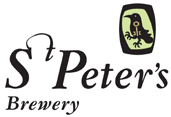 The St. Peter's brewery is nestled in Suffolk amongst a group of villages known as the "The Saints", as they take their names The brewery at St. Peter's is housed in listed former agricultural buildings which were last used in the late 60s. They then became derelict but offered a superb site both for a working brewery and a visitors' attraction.


Awarded a bronze medal at the 30th Annual Great British Beer Festival at Earls Court, London, in the Specialty Beers category. Grapefruit Beer is fabulously refreshing and makes an ideal aperitif on a summer evening.
500ml x 12 bottles 4.7% a.b.v. 

Suffolk-grown First Gold hops provide the inspiration for this well hopped premium beer which is brewed with Suffolk malt.
500ml x 12 bottles 4.9% a.b.v.

Water is extracted from our own 300' deep borehole and combined with Soil Association accredited light malted barley from Norfolk. Organic hops provide the distinctive palate. The yeast used is St. Peter's own single strand variety. The result is a delicate, clean, crisp, lightly carbonated, traditional English Ale with a full 'citrus hop' aftertaste.
500ml x 12 bottles 4.5%   a.b.v. 

Wells and Young's Brewing Company is the epitome of all-rounded business excellence, demonstrating sustained growth for its beers and stock lists whilst combining traditional family values with innovation and development. Firmly placed as the UK's largest private brewing company, it is fiercely independent, and with an enviable portfolio of some of the UK's most loved cask beers and specialty lager brands.