belgium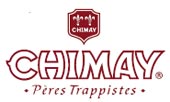 Chimay is an authentic Trappist beer that has been brewed since 1850 within a Trappist monastery under the control and responsibility of the monastic community. Only 7 beers can wear the "Authentic Trappist Product" logo and truly carry the appellation "Trappist Beer", 6 of which are in Belgium: Chimay, Orval, Rochefort, Westmalle, Westvleteren and Achel.


In 1902 Leon Huyghe settled in Melle and within four years he purchased a brewery. In 1939 the brewery was renamed "Leon Huyge Ltd." to mark the completion of expansions to the brewery, amongst which was their new brewery hall that remains as the pride of the brewery to this day.
Now rebranded as the Delerium brewery, they still aim to develop new beers and styles whilst constantly updating their facilities with up-to-date facilities. Most recently they participated in the Shanghai World Expo with an aim to gain even more recognition in the global market.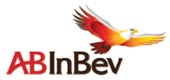 Anheuser-Busch InBev is the leading global brewer and one of the world's top five consumer products companies. Headquartered in Leuven, Belgium, Anheuser-Busch InBev leverages the collective strength of approximately 114,000 people based in operations in 23 countries across the world.
A true consumer-centric, sales driven company, Anheuser-Busch InBev manages a portfolio of well over 200 brands which includes; Budweiser, Stella Artois and Beck's, fast growing multi-country brands like Leffe and Hoegaarden, and strong "local jewels" such as Bud Light, Skol, Brahma, Quilmes, Michelob, Harbin, Sedrin, Klinskoye, Sibirskaya Korona, Chernigivske, and Jupiler, among others.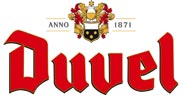 It all began when founding father Jan-Léonard Moortgat established the Moortgat brewery-farm together with his wife in 1871. Around the turn of the century, Moortgat was one of the over 3000 breweries operating in Belgium. The First World War brought Belgium into contact with England and consequently with English Ales, which were quite popular at the time. Inspired by the style of these English Ales, Albert, the son of Jan-Léonard, decided to create a special beer based on the English style.
In 1923 the production of Duvel began with just a few crates. Today, Duvel is enjoyed literally worldwide (in over 60 countries) by countless beer lovers. The beer is still brewed with profound respect according the original recipe and maturation time.


The history of the Lindemans Brewery begins in the eighteenth century, where it started as a family farm with a small brewery under the ownership of patriarch Frans Lindemans. Commercial brewing began in 1811 and in light of the growing success of the brewery they stopped agricultural activity in 1930 to focus on their brews and experimental styles, leading them to produce their Kriek and Gueuze varieties.
In 1991, in order to keep up with production demands, the Lindemans family opened their new brewery, building it alongside the original one. To this day the company is still family run, previously under guidance by brothers Nestor and Rene and now by the sons, Dirk and Geert Lindemans.


The Bosteel brewery has been family run since its opening over 200 years ago and this tradition passed down through seven generations of the Bosteel family.
Formed in 1791 by forefather Evarist Bosteel, the brewery has always aimed to stay true to its roots and traditions. For one, the Pauwel Kwak beer, named after an 18th century inn keeper and brewer, does not stray far from that mark by sticking to its classic recipe and methods of brewing.