U.S.A.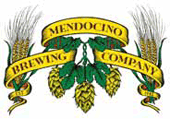 Mendocino Brewing Company
Mendocino Brewing Company is internationally renowned as a brewer of full-flavored, traditional ales. The company was established in 1983 as California's first Brewpub at Hopland and is recognized as a pioneer in the American Craft Brewing renaissance. They have two state-of-the-art breweries, one at Ukiah, 110 miles north of San Francisco and the other at Saratoga Springs, NY.
With a focus on handcraft-brewing techniques and an important selection of top-quality ingredients, Mendocino has gathered much accolade for their traditionally-styled ales and ever-rising bench-mark of quality.
Blue Heron Pale Ale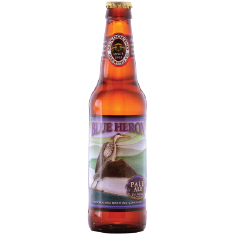 355ml x 24      6.1% a.b.v.
A distinctively clean taste and a fresh hoppy finish. It is brewed using premium two-row Pale malted barley, generous amounts of both Cluster bittering hops and Cascade finishing hops, and the brewery's special proprietary yeast strain.
Red Tail Ale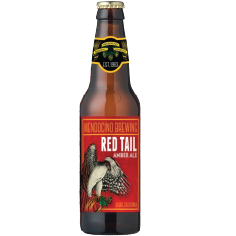 355ml x 24   6.1% a.b.v.
It used premium two-row malted barley, hops and the brewery's own special proprietary yeast strain. It is an amber ale with a rich complex refreshing flavour and a crisp dry finish. Red Tail Ale is "Bottle Conditioned" and like many good wines.
Eye of the Hawk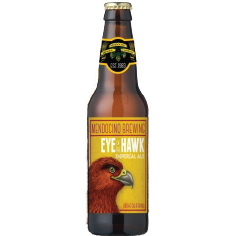 355ml x 24  8% a.b.v.
Smooth, robust and crisp. It has a complex hoppy, finish with a substantial malt body and character. Produced with classic ale bottle-conditioning with resulting natural carbonation and rich, mature flavours. Some even call it the "Harley Davidson" of American Craft-Beers.
White Hawk India Pale Ale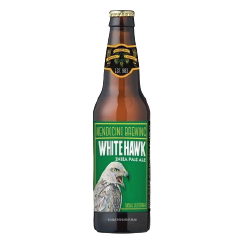 355ml x 24   7% a.b.v.
A rich distinctive hop character and bold malt flavour with a unique aroma, a clean finish. American West Coast Cascade Hops with a very generous dose of English Fuggle Hops are blended resulting in a very aromatic character.