provence-alpes -côte d'azur
The Mediterranean Port
The French region of Provence takes its name from the era of the Romans, where they named the area "Nostra Provincia" ("our province") as it was the first Roman province located outside of Italy. This region connects southeast France with Italy and the Mediterranean Sea, being slightly south of the Alps.
Read More
 Winemaking has been performed in this region for at least 2,600 years, noted from when the ancient Greeks founded the city of Marseille in 600 BC. As such, the history of winemaking in the area has been influenced by the diverse amount of cultures that have been present. Such as the Ancient Greeks, Romans, Gauls, Catalans and Savoyards to name a few. These different cultures introduced a wide variety of grapes to the region with varietals from Spain, Italy and traditional grapes from France.
Today, Provence is mainly known for its Rosé wine although there is fair regard for the spicy, fullflavoured red wines also produced in the region. As Rosé accounts for more than half of the production in the area the main grape variety in the region is Mourvedre, which is also a component for the red wines that roughly cover a third of production. Due to the rich cultural heritage there are over 1,000 kinds of wines in Provence and there are many traditional winemakers.
The weather in the region is a classic Mediterranean climate, with the sea forming its southern border.
Mild winters are followed by warm summers with little rainfall and sunshine is always in abundance.
Provence can be divided in eight major wine sub-regions with AOC designations. Côtes de Provence is the largest followed by Coteaux d'Aix-en-Provence. Other notable regions are Bellet AOC to the southeast, which has significant Italian influence with white wine production focused on the Italian grape Vermentino, known as "Rolle" in France as. As well as the Coteaux de Pierrevert AOC, which is northeastern and has a cooler climate making lighter bodied red and rosé wines that are fairly unique to the region.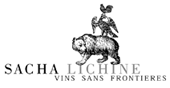 Enchanted by stories of Provence, which his father speaks of with emotion, Sacha Alexis Lichine who was convinced in the potential of these sun-drenched soils took over ownership with the Angostura group of Château d'Esclans in 2006.
Since that day he hasn't ceased combining his talent and know-how to make the most of this magical terroir, giving a new dimension to the Provence's wine and rosé, making a unique assemblage of refinement and pleasure. A new chapter has begun in the world of wine.